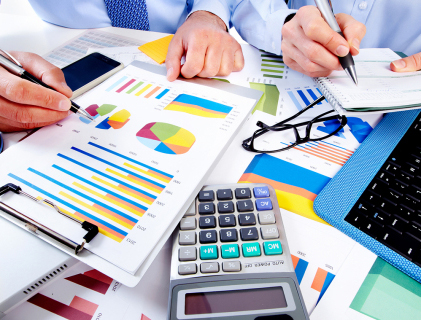 As a new or growing business, it is easy for business owners to get behind and overwhelmed by trying to keep their finances and books in order. Yet for most business owners, the ability to hire a full-time bookkeeper seems redundant .
Instead of hiring a full-time bookkeeper, you can hire us to assist with your part-time bookkeeping needs, so you can get back to focusing on effectively growing your business and serving your customers.
From handling your monthly expenses recording,  accounts payable, accounts receivable, and payroll, to quarterly filings and reporting, there is no job too small for Winner's Tax Service. We understand the unique needs of small business owners and do everything possible to make it easy on you. We quote you a monthly set-price after we determine what services are needed…there are no surprises! Our goal is to give you, the business owner, the professional assistance you need so that you can focus on what you do best…running your business!
BookKeeping & Payroll
Manage Accounts Payable & Receivable

Record Deposits and Payments

Enter Payroll- Print checks or issue pay electronically

Balance bank accounts Risk tolerance

Prepare financial reports

Audit accounts and records

Deposit Federal Payroll Taxes & Withholdings

Deposit State Payroll Withholdings

Reconcile and Pay Sales Tax
*Available services are not limited to this list.